Mini Den Kit
This Mini Den Kit has been put together to enable you to make a very simple den. It can be made into different shapes of den and tents. This kit can be used on its own or with other kits and den building materials.
£14.51 exVAT
£17.41 incVAT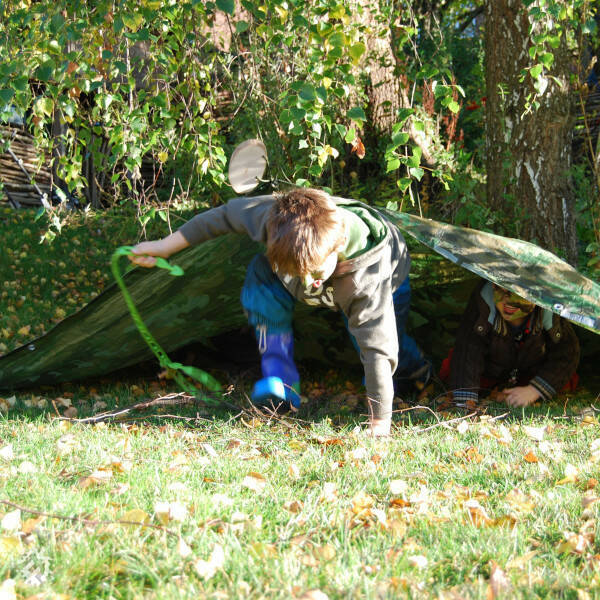 Additional Information
The Mini Den Kit includes the following items:
1 x tarpaulin 1800mm x 2400mm
2 x 5m nylon rope (5mm)
1 x pack of 10 tent pegs
1 x wooden slice with drilled holes
All the items are packed in a drawstring cotton bag.
This kit is open-ended and can be used in many different ways. Therefore, it does not come with an instruction booklet.
Some Muddy Faces Ideas
Related Products