Loose Parts Set
This set is made up of loads of items chosen for their rich play and learning opportunities. Loose parts are open ended with many play possibilities. They are used to explore, question and experience, providing children with the resources required to follow their own interests in playful, innovative and creative ways.
£549.99 exVAT
£659.99 incVAT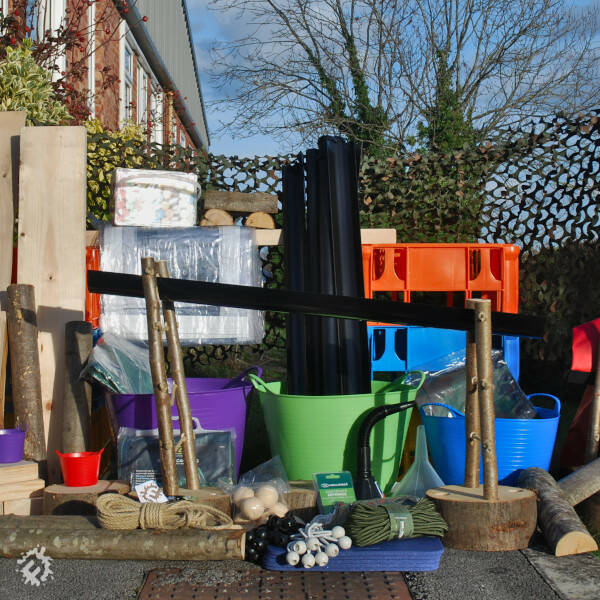 Additional Information
The kit includes the following:
Wooden balls
Jugs
Playground chalk
Carabiners
Rope and paracord
Assorted tarpaulins
Camo netting
Wooden rounds
Plastic guttering
Multi use stands and supports
Planks, poles and balance set
Ball bungess
Sit mats
Flexi tubs
Recycled black milk crates
Funnels
Clips and clamps
This kit is open-ended and can be used in many different ways. Therefore, it does not come with an instruction booklet.
Some Muddy Faces Ideas
Related Products