I Love My World - Chris Holland (Second Edition)
I Love My World - Chris Holland (Second Edition)
Written for parents, teacher and forest school leaders who want stuff to do with their children, to help them grow with a deep connection to nature, the elements of fire, earth, air and water, to help them have an inner sense of direction and care for the world around them.
£18.99 exVAT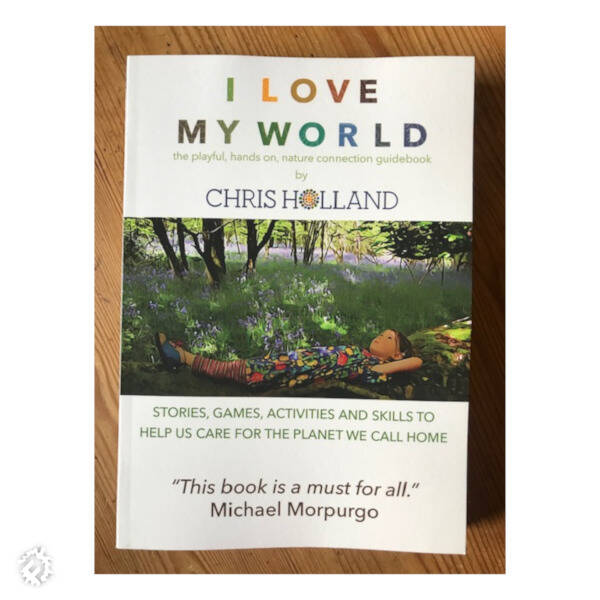 Additional Information
"Full of fun and imaginative, practical ideas this is must for everyone concerned with children, the environment and the part we must all play in protecting it."
That's what Michael Morpurgo had to say about this book, shortly after I gave him a copy to read when I self published the first edition in 2009.

In the book there's ideas for turning the smallest garden into a 'blobster world' and a piece of string can take you on adventure! There's tips on makings dens, lighting fires effectively in all weathers, how to read nature to find water, how to use a knife safely for everyday and bushcraft tasks, blindfold and sneaking games, making things with clay, foraging ideas and stories woven through the text… and more.
Some Muddy Faces Ideas
Related Products