Heavy Duty Woodworking Bench
Heavy Duty Woodworking Bench
A strong and sturdy work bench, 1m long x 56cm wide, that has been designed by Muddy Faces. Available in 2 different heights; 55cm and 70cm - ideally the top of the bench should be approximately level with the hip for most ergonomic tool use.
The work bench has a sawhorse/nail and screw pot holder across the middle and comes with a vice. A scale of 0-100cm is engraved down each side with a tool design on the surface.
Please note if using the bench outdoors the vice will need to be protected from the elements. This item is untreated.

£218.90 exVAT
£262.68 incVAT
£229.90 exVAT
£275.88 incVAT
Selected:
SKU

MFW6005/55

Length

1m

Width

56cm

Height

55cm
SKU

MFW6005/70

Length

1m

Width

56cm

Height

70cm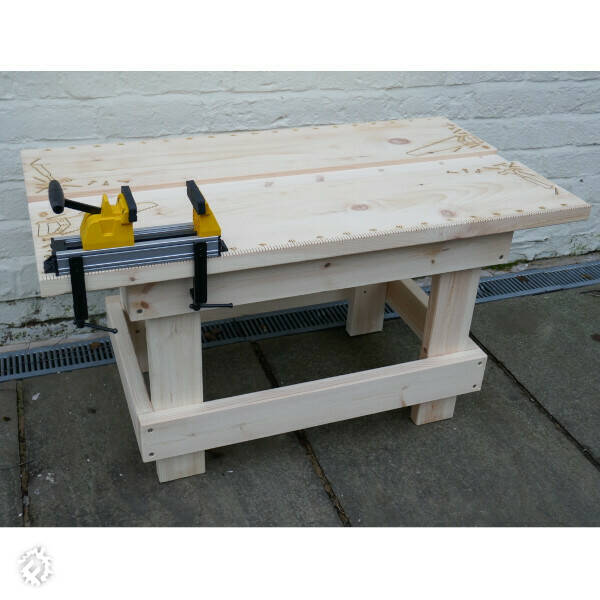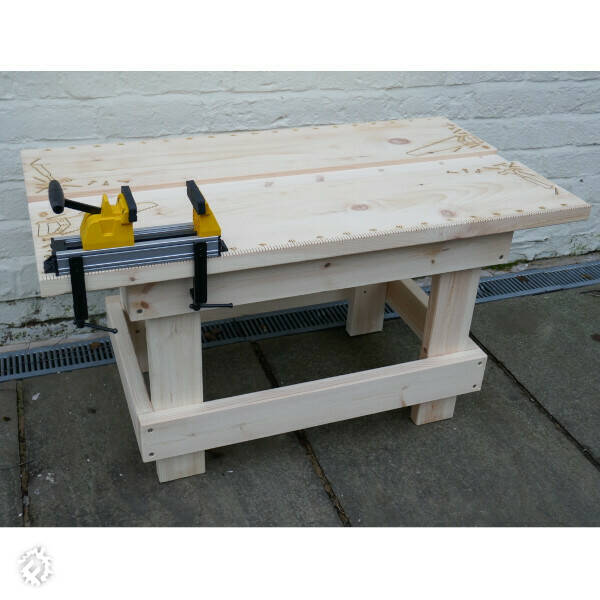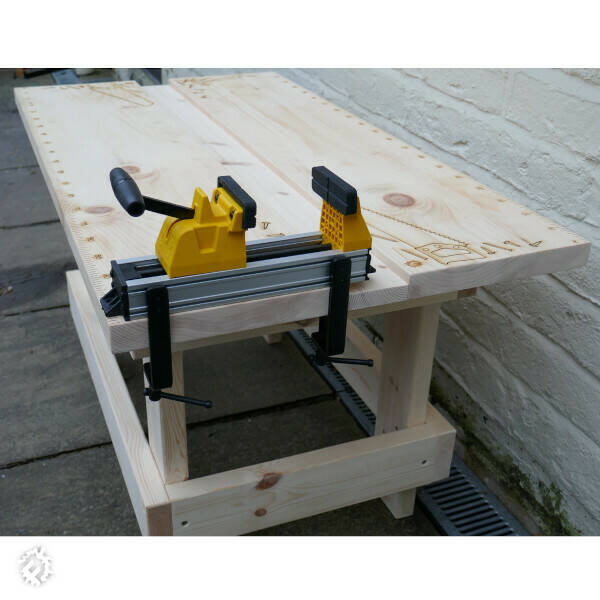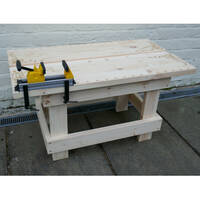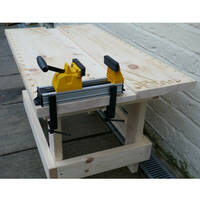 Made in the UK
Helping to support UK industry and reduce our carbon footprint.

Additional Information
Vice included
The wood is untreated
Please note that this is a natural product. It will have knots and imperfections and there may be small cracks in the wood. This is all perfectly normal and does not detract from the quality of the product.
Please note that this product has not been stained or treated. Wood contains a natural preservative called tannin, which aids the longevity of the wood. Tannin is soluble and can leach out of wood when it gets wet. Once the water evaporates, it will leave tannin sediment behind, causing staining. We recommend that you do not store your wood on a porous surface as the surface may discolour.

Some Muddy Faces Ideas
Related Products