Hammock Carabiners - Pack of 2
Hammock Carabiners - Pack of 2
These carabiners provide a quick release set-up of your hammock. They are ultra light, high strength carabiners that also act as a drip stop. They have a large gate opening and thinner body.
£14.29 exVAT
£17.15 incVAT
SKU

OPDEN78

Length

11cm

Width

7cm

Height

4cm

Weight

50g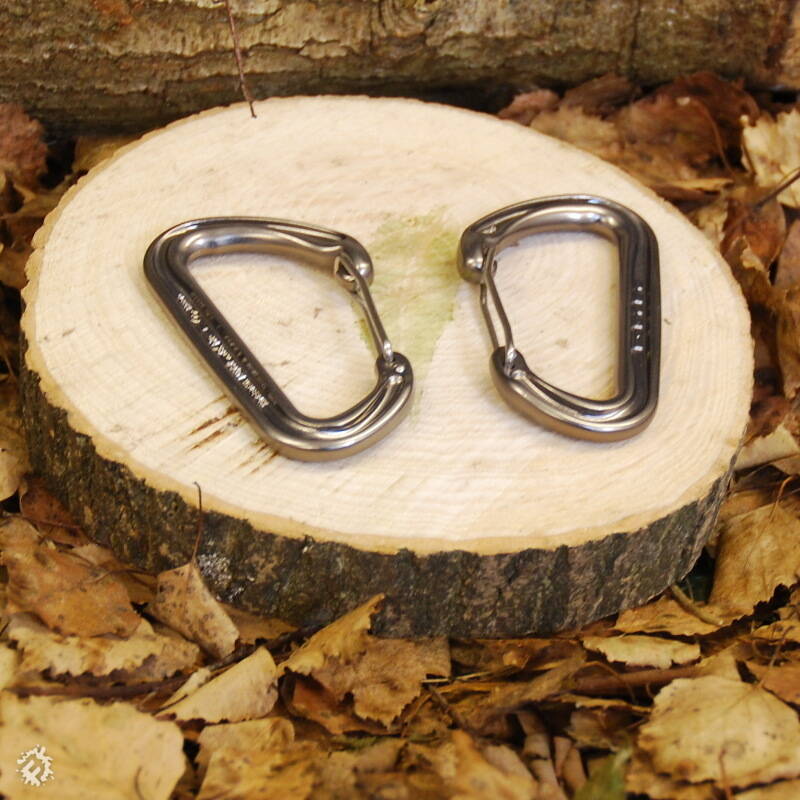 Additional Information
Colour: Silver

Closed Gate Strength: 23 kN (5170 lbf)
Open Gate Strength: 7 kN (1574 lbf)
Minor Axis Strength: 7 kN (1574 lbf)
Gate Opening: 25mm (1")
These ultra light, high strength, climbing grade carabiners made by Black Diamond, are a really useful addition to the hammock set-up. By attaching one to the webbing at either end of your hammock, they act as drip lines, preventing water running down the webbing onto the hammock in heavy rain.

They also allow you to quickly unclip / clip up your hammock if space is needed under your tarp during the day and make it quicker to set-up / pack away your hammock.
Please take care when trying this set-up for the first time, and ensure any knots you have tied are secure.

Some Muddy Faces Ideas
Related Products