Giant Bird Feeder
A large 8 port bird feeder with every port having its own landing perch so that you can watch a number of birds using this feeder at the same time. Perfect for outdoor areas with lots of feathered friends visiting.
The plastic-free Giant Bird feeder uses the highest quality materials for superior performance. Its all-metal construction provides maximum protection from squirrel damage and the lid is designed to keep clever squirrels out with a locking mechanism. The whole base of the feeder can be released to make your regular cleaning easy.
Suitable for bird food seeds. We suggest only using high-quality food packed full of nutrition to keep your garden birds well-fed and healthy.
£26.99 exVAT
£32.39 incVAT
SKU

WLD215

Length

17cm

Width

17cm

Height

40cm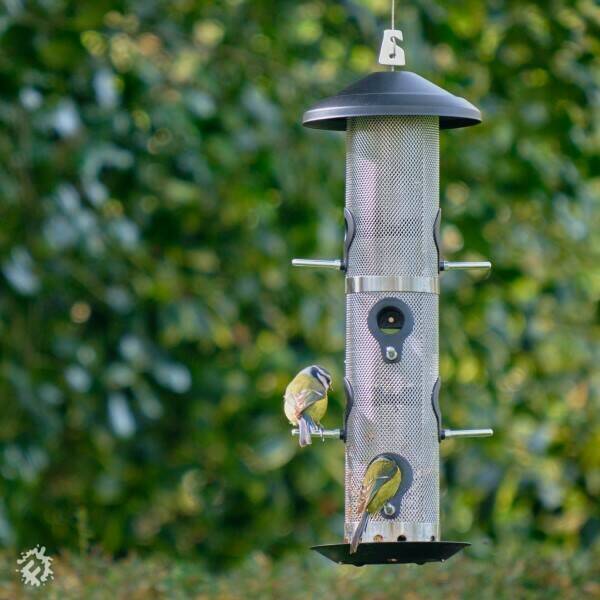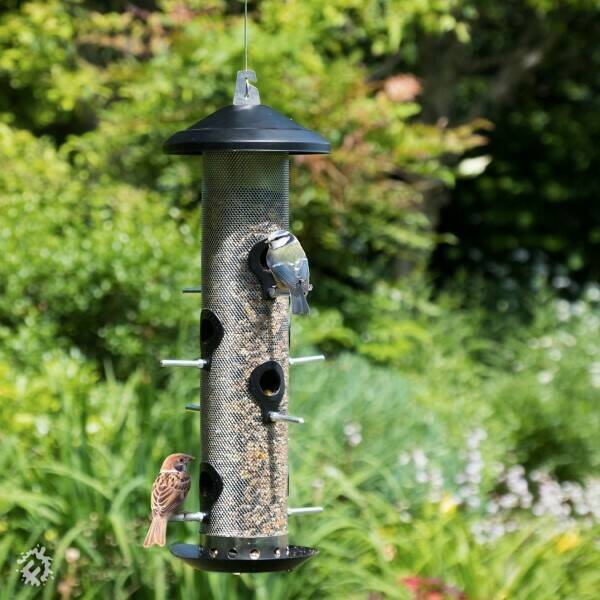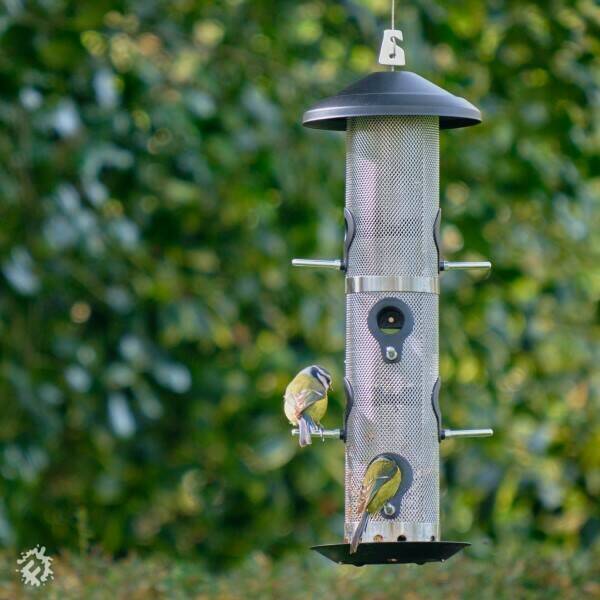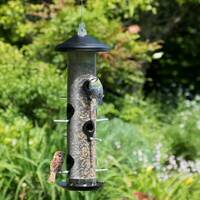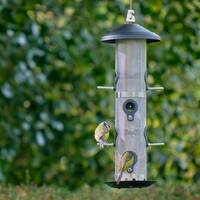 Additional Information
Super-strong steel hanging wire
Ingenious lid locking mechanism
Generous rain shelter roof
Stainless steel fine mesh
Black powder-coated steel body
Seed catch tray
Quick-release dispenser base for easy cleaning and good bird hygiene
Siting
Try to site the feeder with a good all-round view so that the birds can see they are safe from predators while they feed. Shelter from the sun and the cold wind is also advised. Having a branch, bush or vegetation close-by for the birds to perch on and access the area ensures safe feeding.
Cleaning
It is best practice to clean out your bird feeder on a regular basis. Empty out the leftover seeds onto a nearby bird table, ledge or the ground (unless the seeds have started to rot or go bad, in this case, bin them). Once emptied, wash with hot water and a hygiene brush.
Some Muddy Faces Ideas
Related Products