Field Guide - Top 50 Garden Birds
Field Guide - Top 50 Garden Birds
This fold-out chart is designed to help with the identification of the majority of bird species likely to be found in a British garden throughout the year.
£4.40 exVAT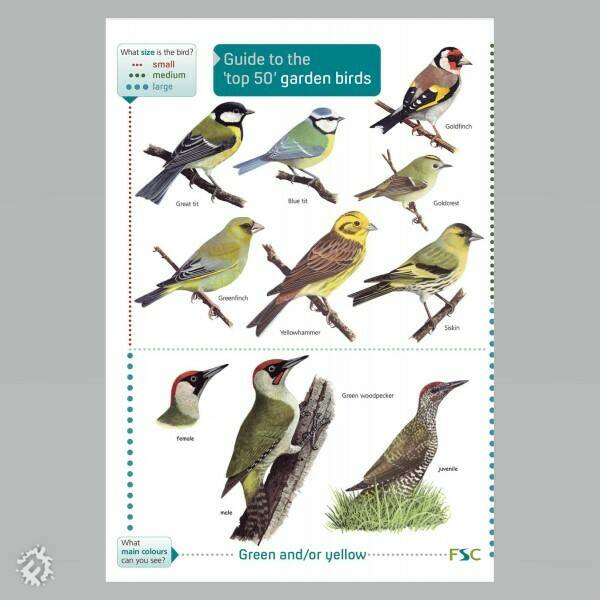 Additional Information
Excellent laminated multi page double sided Field Guides from the Field Studies Council.
Choose the colour of the bird and its size, and you should be able to put a name to it. Different forms for males, females and juveniles are shown where appropriate to help with identification.
The choice of 'top 50' is based on the relative abundance of species recorded in the UK by the BTO Garden BirdWatch survey, and should make garden bird identification quick and painless!
Some Muddy Faces Ideas
Related Products