Explorer Den Kit - Insect Observer
This Explorer Den Kit - Insect Observer has been put together to enable you to make a very simple den in the garden and provides you with all the things you need when looking for bugs and insects in the back garden.
£39.59 exVAT
£47.51 incVAT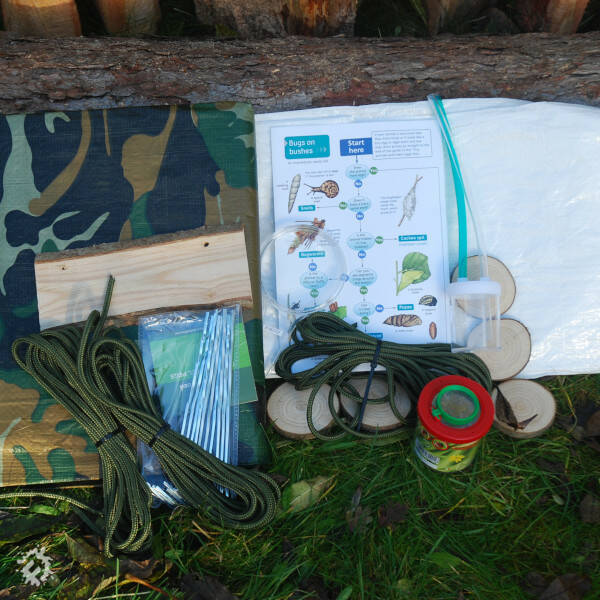 Additional Information
The den kit can be used to make different shapes of dens and can be used on its own or with other kits and den building materials. Once you have set up your den, why not go looking for insects and grubs in the back garden? Have a dig in one of the flower beds and see what you can find.

It includes the following items:
Field Guide - Bugs on Bushes
Small white tarp
Bug viewer, 80mm magnifier and pooter
Wooden discs
Camo tarp
Para cord
10 tent pegs
All the items are packed in a drawstring cotton bag.
This kit is open ended and can be used in a myriad of different ways. Therefore it does not come with an instruction booklet.
Some Muddy Faces Ideas
Related Products