Bug Barn
The Bug Barn insect home has lots of different textures, crevices and hollows making it a multi-species home. You may attract ladybirds, lacewings, solitary bees and possibly over-wintering butterflies too.
£14.59 exVAT
£17.51 incVAT
SKU

WLD202

Length

12.8cm

Width

14cm

Height

23.8cm

Weight

810g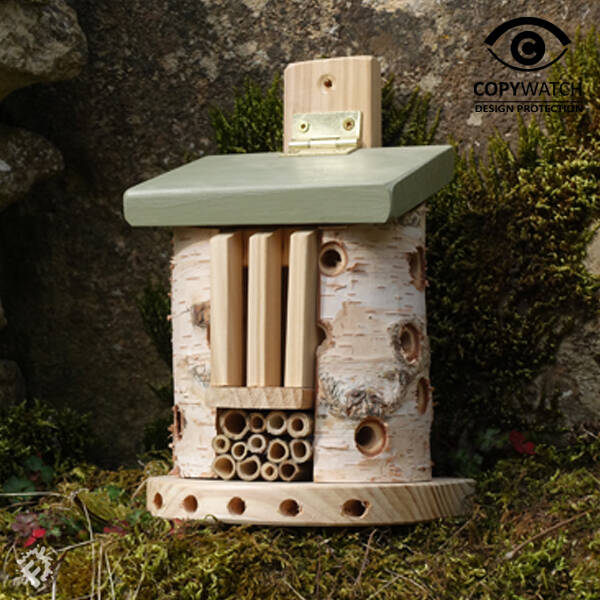 Additional Information
The natural split log design of the Bug Barn has an opening lid which reveals the inner. You can add your choice of bug nesting material in here such as bark, straw or dried flower stems. The log walls are thick and chunky so are well-insulated & provide a cosy sanctuary for your friendly bugs.

The Bug Barn also combines bees tubes and drilled bee tubes which can be used by pollinating bees such as Mason Bees or Leafcutter bees.
All NEW design, for multiple insect species
Made of FSC timber from sustainable sources
Ideal for ladybird larvae which eat aphids
Can be used with ladybird attractant food
Place your Bug Barn next to lawns, sheltered flower beds, wooded glades or even in planters.

Some Muddy Faces Ideas
Related Products