Campfire Kettle - Boonies Outdoor
Campfire Kettle - Boonies Outdoor
A lightweight and tough kettle made from lightweight aluminium that is resilient to high temperatures and naked flames. The kettle, therefore, is ideal to use over an open fire. They are fitted with a powder-coated steel handle and non-drip spout.
£29.99 exVAT
£35.99 incVAT
£33.29 exVAT
£39.95 incVAT
£44.99 exVAT
£53.99 incVAT
£49.99 exVAT
£59.99 incVAT
Selected:
SKU

BNS1001

Weight

580g

Capacity

2.5 litres
SKU

BNS1002

Weight

970g

Capacity

5 litres
SKU

BNS1003

Weight

1.25kg

Capacity

7 litres
SKU

BNS1004

Weight

1.58kg

Capacity

10 litres
BNS1001
BNS1002
BNS1003
BNS1004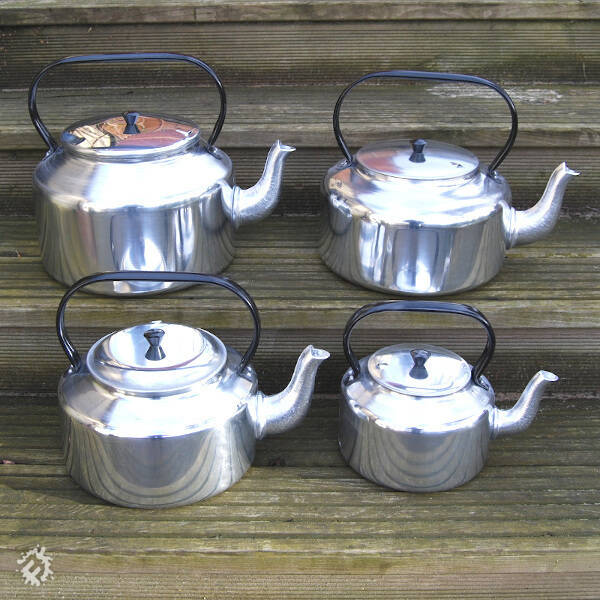 Additional Information
These classic campfire kettle is ideal for camp kitchens in any environment – on the stove or on the fire. Used by bushcraft schools, bushcraft and survival enthusiasts, Forest Schools, Scouts and a wide range of campers who want a touch of tradition in their outdoor life.
Well-finished and durable, any of these kettles will prove a wise investment, giving years of service.
Available in 4 different sizes - 2.5L, 5L, 7L and 10L.

Made from lightweight aluminium
some Muddy Faces Ideas
Related Products