Bamboo Chutes - Construction Set
Bamboo Chutes - Construction Set
Mixed set of bamboo and stands to set up runs.
£175.99 exVAT
£211.19 incVAT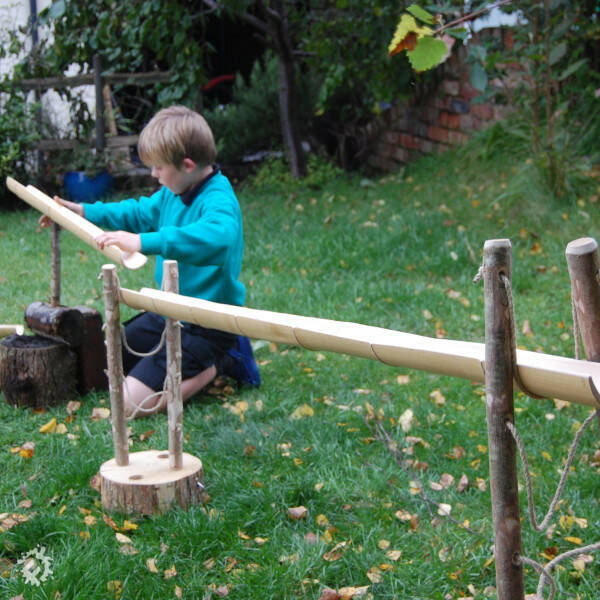 Made in the UK
Helping to support UK industry and reduce our carbon footprint.

Additional Information
This set contains:
2 x small multiuse stand and support
1 x large multiuse stand and support

8 chutes in the following sizes:

2 x Approx 60-70mm wide x 500mm long
4 x Approx 60-70mm wide x 1000mm long
2 x Approx 60-70mm wide x 1800mm long

4 x 10cm clamps
*COLOURS & SIZES MAY VARY*
*Please note that bamboo is a sustainable material that will go mouldy if left damp. Before storing away, dry the bamboo and if it does go mouldy, wipe down with vinegar.
Some Muddy Faces Ideas
Related Products