Arweiniad I blanhigion coetiroedd
Arweiniad I blanhigion coetiroedd
Excellent laminated multi page double sided Field Guides from the Field Studies Council.
Language: Welsh
Colour illustrations of 41 species of common woodland plant are included in this 8-page laminated fold-out chart. Although the images are arranged by flower colour, a full identification key based on leaf characteristics is also included, so that plants can be identified when not in flower.
Cafodd y mwyafrif o blanhigion cyffredin coetiroedd eu cynnwys yn yr allwedd yma, ond, mae'n bosib i chi ddod ar draws planhigion nad ydynt wedi eu cynnwys oherwydd eu bod yn cael eu cysylltu fel arfer â chynefinoedd eraill. Mae'r allwedd wedi ei seilio ar nodweddion dail fel y gallwch adnabod planhigion pan nad ydynt yn blodeuo.
£3.30 exVAT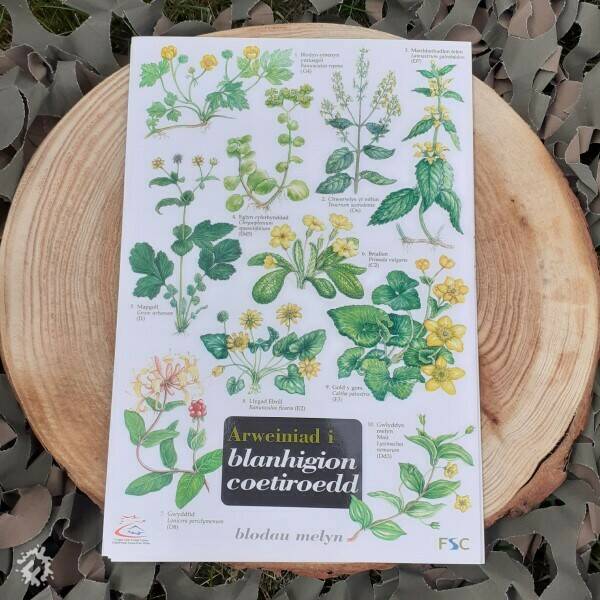 Some Muddy Faces Ideas
Related Products