All Purpose Trolley
This All Purpose Trolley is an effective solution for moving pretty much anything anywhere. Its removable sides, which will also hinge downward, enable loads larger than the trolley to be moved.
£229.99 exVAT
£275.99 incVAT
£279.99 exVAT
£335.99 incVAT
Selected: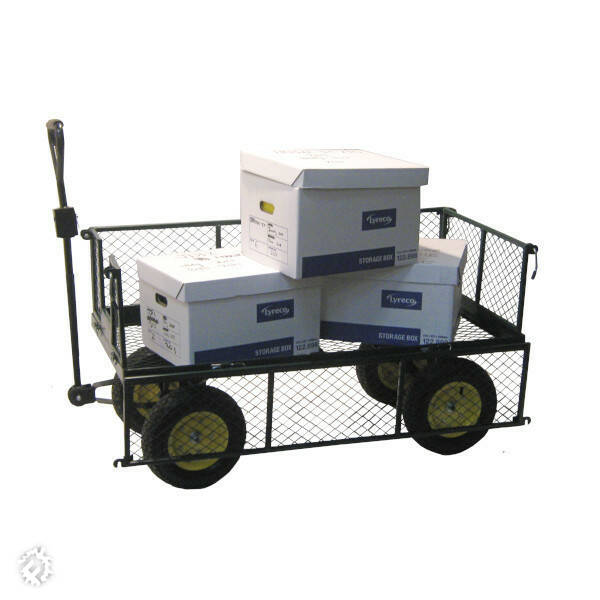 Additional Information
This trolley comes is available with either pneumatic tyres or puncture proof tyres.

The trolley is designed for transporting resources and it is not suitable for transporting people or children.
Please beware it has removable clips and bolts for easy removal of the sides.
Capacity: 400kg
Bed length: 1235mm
Bed width: 615mm
Overall height: 1035mm
Base height: 400mm
Wheel size: 300mm
Net weight: 41kg
Follow the link for a trolley daily check sheet for health and safety http://www.handle-it.com/Troll...
Some Muddy Faces Ideas
Related Products