What's hiding near you?
Have you noticed decorated rocks hidden around the place? What is going on? The craze involves people decorating pebbles and hiding them for others to find - some are amazing works of art, others much more simple. My two young boys noticed some up a tree whilst out on a walk and had lots of fun climbing about and looking for others.
Many different social media groups have been set up where people share their decorating ideas and pebble locations.
Please note - we do not advocate sticking items, especially plastic, to pebbles and leaving them in the environment.
Outdoor Hub
Our Outdoor Hub has a wealth of inspiring activities, events and information. Each section has been designed to encourage engagement in the outdoors, connection with nature and to help spark imaginative play and creativity - including pebble activities!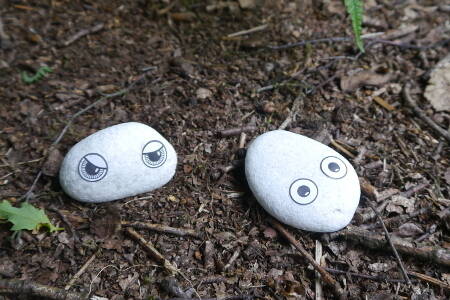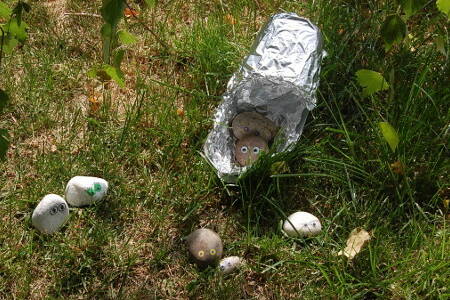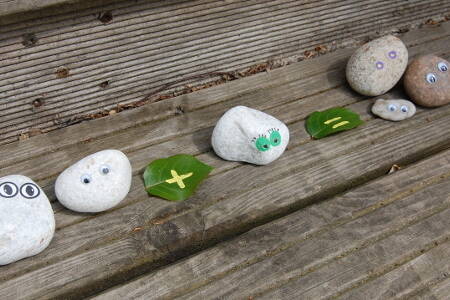 Shop
Our one stop shop has a diverse selection of practical, educational and inspiring products for all your forest school, outdoor play and learning requirements.
These products will help with your pebble activities.
£16.49 exVAT
Broad nib water based pens for writing on most surfaces. Highly opaque, matt shades that are lightfast and weatherproof. Fast drying.
Buy now
From: £9.89 exVAT
These Scottish cobbles are a mixture of colours and are rounded and smooth to the touch. Different sizes and shapes can be used to make a lovely picture - or create pebble creatures!
Buy now
Pagination