Taking the Curriculum Outdoors in KS1 & KS2 - SOUTH YORKSHIRE
Taking the Curriculum Outdoors in KS1 & KS2 - SOUTH YORKSHIRE
Taking the curriculum outdoors improves children's engagement, supports their holistic well-being and when we combine this with teaching curriculum objectives, it can also boost academic attainment. Here at Alfresco Learning we help teachers unlock the potential in taking their everyday lessons outdoors.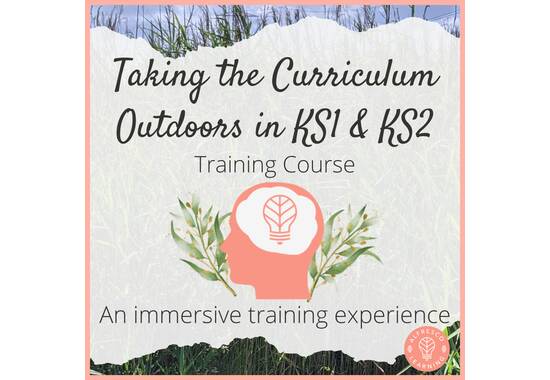 Event Details
Location
RSPB Old Moor Nature Reserve, S73 0YF
What's covered in this full day course:
Develop a deep understanding of what curriculum outdoor learning is, best practice in this approach and the research around it.
Kindle your love for outdoor curriculum learning with our KS1 & KS2 activity ideas for Maths, PSHE, Science, English & Art
Learn how to establish behaviour for learning outside and add new boundary games to your teaching repertoire
Develop a respect for our children's (and our own!) need for nature connection day to day by learning about the positive effect a natural environment has on the human brain and body
Find out about the teachers toolkit, how to build a bank of natural resources and troubleshoot organising classroom equipment for smooth transitions to the outdoors
Open your eyes to utilising underused spaces on your school grounds and be inspired by the training environment with easy to replicate installation ideas you could take back to your own setting
Experience the power of mindfulness activities in a natural environment and learn how to recreate this experience for your own class
Build your confidence around managing behaviour and safety outdoors
How is payment made?

You will be prompted for card payment first, however you can also fulfil payment by BACs transfer. You will be sent a confirmation email containing your invoice when you choose this option - please take note of our terms for payment by BACs displayed when selecting this option.
What happens if the weather is bad on the day?
We endeavour to be outside in a range of weather types to model best practice and have an indoor space for shelter. However, if the weather is deemed unsafe to be outside we will contact you the day before to let you know the course day has been cancelled. You will be offered alternative dates to attend the course and your ticket will be transferred. If a suitable alternative date cannot be found you will be offered a full refund.