Storytelling Wild Workshop: Becoming a Storyteller (LANCS)
Storytelling Wild Workshop: Becoming a Storyteller (LANCS)
Discover the art of storytelling and learn some key tips and tricks for becoming a storyteller in this magical woodland workshop at Brockholes Nature Reserve, Preston.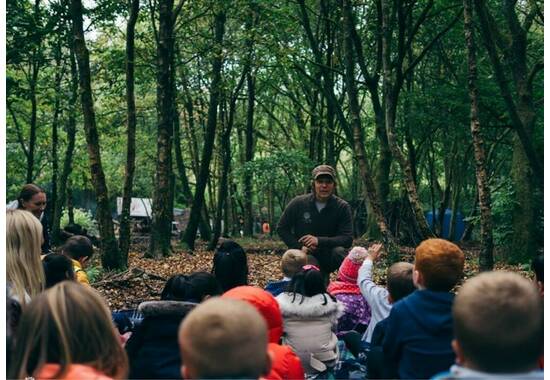 Event Details
If you work in the outdoors with people, then storytelling is a fantastic tool to help you form deeper connections between the people you work with and the land you visit.
During this training event you will rediscover the power of story, explore different stories to help connect people with themselves, each other and nature, learn some key tips and tricks for becoming a storyteller and, using the creative process, bring common nature craft activities alive using the power of storytelling. The day will include an opportunity to listen to and tell stories, make nature crafts and try your hand at a little campfire cooking.
This workshop will take place entirely outdoors in a beautiful woodland setting, and will last for approximately 5 hours, so please come dressed for the weather. During the workshop we will be cooking a simple lunch over the campfire. All food will be provided, but please let us know at the time of booking whether you have any allergies or dietary requirements.
Please note this course is for adults only, and no prior experience is required. Tickets are priced at £60 each, or a discounted rate of £45 for students (student ID required), and are non-refundable.
Parking charges are included in the cost of your ticket.