Working with Distressed Behaviour in the Outdoors
Working with Distressed Behaviour in the Outdoors
Jon Cree leads this 3 day course (accreditation optional). Equip yourself with powerful tools to help you to improve outcomes for yourself and students who display challenging behaviour.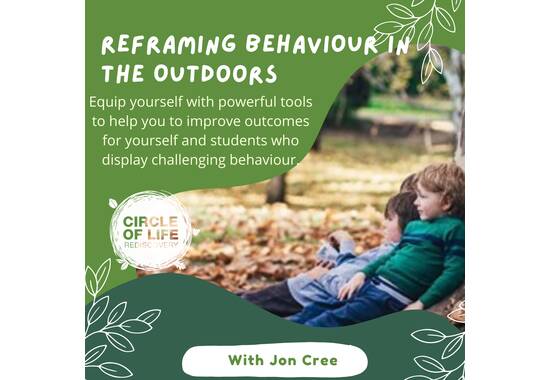 Event Details
Who should attend 'Working with Distressed Behaviour in the Outdoors'
Anyone wanting to deepen their understanding of 'behaviour' expressed by learners (of any age) and how working outdoors within a natural space can be a catalyst for change. The course is suitable for Teachers, Teaching Assistants, Early Years Practitioners, Outdoor Educators,
Forest School Practitioners, Home School Educators and Play Workers.
Aims and Course Content
This 3 day course will unpick theory, look at real life case studies, outdoor activities and chats round the fire! The days will be participatory and crammed full of tips, ideas and activities that can be used in any natural setting. There will be time and space to consider specific issues that
participants may be encountering with specific individuals in their care. Importantly the course will encourage participants to look at themselves and ways of self-regulating in order to regulate other learners in the groups we work with in the outdoors.
We will also be exploring how natural world setting can be essential for emotional regulation. The underlying ethos/methodology of the course is one of problem solving through difficulties and working with learner centred and ecological centred practices.
Find out more on our website.