Outdoor Curriculum Leader Training Level 3 (HAMPSHIRE)
Outdoor Curriculum Leader Training Level 3 (HAMPSHIRE)
This Outdoor Curriculum Level 3 training enables you to develop and deliver outdoor learning sessions linked to the National Curriculum.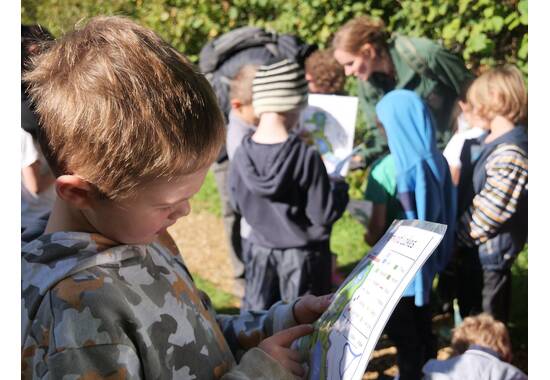 Event Details
This Level 3 Award Outdoor Curriculum (RQF) is a nationally recognised, in depth training course with the awarding body AIM Group.
Online Training days: 19th Sep, 28th Nov 2023, 15th Apr 2024
Training Days: 20th , 26th, 27th Sep, 31st Oct 2023, 16th Apr 2024
Skills Assessment day: 23rd & 24th Jan 2024
Portfolio Day (online): 20th Mar 2024
Learning outside of the classroom offers children and young people of all abilities and backgrounds opportunities to gain confidence and holistic skills through a series of hands-on learning experiences in school grounds and local green spaces.
This Outdoor Curriculum Level 3 training enables you to develop and deliver outdoor learning sessions and programmes linked to the National Curriculum.
This accredited in depth training course is an exciting opportunity to learn from our highly experienced, inspirational LOTC accredited team of outdoor educators.
To achieve the Level 3 certificate you will need to complete all of the following:
3 online training days and 5 training days on site at Swanwick Lakes Nature Reserve to cover:
Integrating the Curriculum into Outdoor Learning
Health & Safety in Outdoor Learning
Practical skills
Outdoor Learning Practitioner: developing an Outdoor Learning Strategy
Wildlife Gardening skills
* 2 skills assessment day to develop and assess practical skills.
* An Online portfolio day to assist you with course work and support you while developing your Outdoor Learning Strategy.
* A coursework portfolio which should be completed within 12 months of the start of the course.
Entry Criteria
Participants should be over 21, already working or volunteering in a school and hold a qualification at Level 2 or above in teaching or learning support.
For initial queries about the training, please email ForestSchool@hiwwt.org.uk
Please be aware that support for planning and delivering Outdoor Learning sessions and time to put together the portfolio are particularly important with this training. We recommend any supporter/ line manager reads the pre-booking information before you complete the booking and application process.
You will be contacted by one of the Course Tutors and your course fee will be fully refunded should you not meet the course entry criteria.