Marina Robb & Juliet Robertson Discuss Outdoor Learning and Play
Marina Robb & Juliet Robertson Discuss Outdoor Learning and Play
The Wild Minds Podcast is hosted by Marina Robb from The Outdoor Teacher, and launched in May 2023. In this episode, she is joined by Outdoor Learning Consultant and Author, Juliet Robertson as they discuss Outdoor Learning and Play.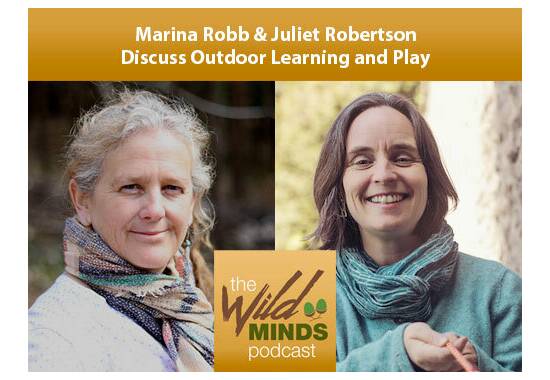 Event Details
Juliet Robertson is a leading Outdoor Learning consultant, author of 2 popular books, who is living with a terminal illness.

Before becoming a consultant, Juliet was a head teacher at three schools. Her other experience draws on a degree in environmental science, as an archaeologist, conservation, outdoor education and years in mainstream teaching, including as a Head teacher.
Her well-loved blog, Creative Star, www.creativestarlearning.co.uk is a must-visit resource full of excellent outdoor learning tips.


In this episode, Juliet:


● Talks frankly and tenderly about her terminal illness.

● Brings all her experience to this conversation, sharing the potential of outdoor learning and outdoor play.

● Emphasises that you don't need a qualification to take learning outside and the preciousness of play.

● Challenges the cultural assumption that real learning only happens indoors.

● Reiterates that the outdoors is not a 'subject', rather an essential place of learning any area of the curriculum.
Listen here



Music by Geoff Robb: www.geoffrobb.com