Level 3 Forest School Leader Suffolk Oct 23
Level 3 Forest School Leader Suffolk Oct 23
A ten day course certified by AIM Qualifications and Assessment Group aimed at individuals who wish to lead a Forest School programme.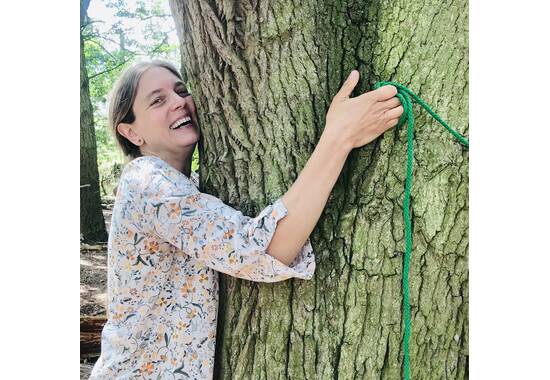 Event Details
About the event
Dates:
16 - 20 October 2023 (Bradfield Woods Nature Reserve)
25 - 26 November 2023 (Bradfield Woods Nature Reserve)
22 - 24 March 2024 (Lackford Lakes Nature Reserve, with optional overnight stay in the woods on Saturday)
Times: 9.30-5.00
Practicing Forest School leaders require 16 hour first aid. We offer this training for an additional £180
10 - 11 February 2024 '16 hour outdoor and paediatric first aid'
This corresponds to Forest School Association guidance for Forest School Leaders.
A support visit will also be provided for participants based in Suffolk. Out of county learners will be required to provide video evidence of their pilot study.
Entry criteria:
Participants should be over 21 and hold a qualification at Level 2 or above in teaching or youth work OR have significant experience of working with young people.
All participants must demonstrate that they are in a position to deliver a six session Forest School pilot programme during their training.
All participants must hold a First Aid certificate before delivering Forest School. A 16-hour First Aid with an outdoor element is recommended.
Please note that you do not require Level 1 Forest School Ethos and principles, or Level 2 Forest school Assistant before undertaking this Level 3 Forest School Leader training course
Cost:
£1199
Option to pay in instalments available but the course must be paid for in full before the start date.
If you are a school or other organisation wishing to book your place via invoice please contact us.
If you have undertaken AIM accredited Level 2 Forest School training with Suffolk Wildlife Trust within 18 months of the start of the level 3 course you can top up at a reduced price (where applicable). Please see details below.
Course layout:
Ten days* of training to cover Forest School programme delivery, learning and development, planning and preparation, practical skills and the woodland environment. This is an outdoor course. A coursework portfolio should be completed within 12 months of the start of the course, this will involve a lot of additional study**. This portfolio is split into 5 units (details of which can be found below), hand in dates for these units will be given out on the course and will be spread over a 12 month period from the start of the course.
As part of the course you will be required to plan and deliver a six week Forest School programme during which one of your tutors will perform a support visit.
Please note that you will not be qualified to run Forest school sessions until receipt of your certificate and you should allow at least 12 months from the start date of the course for this.
*Nine days are face to face to training and the tenth day is covered by optional mentoring sessions and a support visit.
**Guided learning hours for the qualification: 155, Total qualification time: 180 hours
Course content:
The Level 3 course is designed to develop leadership, facilitation, practical and teaching skills to enable participants to understand the principles and ethos of Forest School and to plan and deliver Forest School programmes. It is designed to meet the needs of early years practitioners, teachers and teaching assistants, youth workers, adults and professionals in training to become a Forest School Leader.
The course consists of five units, click here to download the assessment criteria and learning outcomes for each unit.
Practical Skills
Learning and Development
Planning and Preparation
Woodland Environment
Delivery

What will I need for the course?
Please make sure you bring the following with you each day:
Packed lunch, cup and snacks
Suitable outdoor clothing for the weather conditions (trousers, not shorts)
Stout shoes or boots. Please do not wear sandals.
A camera can be useful for recording some of the activities.
We will provide:
Tea coffee and biscuits
All required paperwork
All tools and equipment for the outdoor tasks

(N.B. For a variety of reasons we would ask you not to bring your own tools)