Level 1 Introduction to Forest School Ethos & Principles - Norfolk
Level 1 Introduction to Forest School Ethos & Principles - Norfolk
Take your first steps onto the Forest School path with our accredited Level 1 'Introduction to Forest School Ethos & Principles' 2 day training course.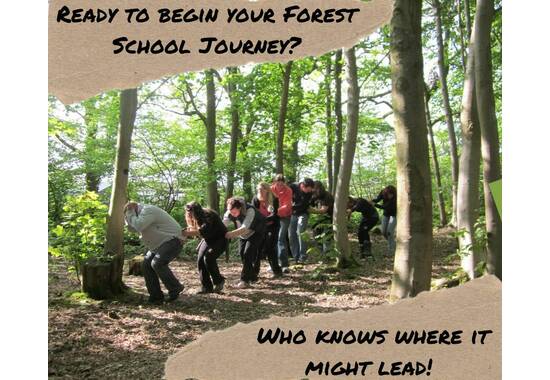 Event Details
Our level 1 training course is designed to give you a solid foundation in understanding the Forest School ethos. It will develop your skills and ideas for outdoor learning opportunities and enable you to support an existing Forest School with some understanding.
The course content develops practical skills and theoretical understanding thereby increasing practitioners' confidence in working with children in a natural outdoor setting.
Many practitioners who have been unsure about whether Forest School leadership is the right path for them have found that the Level 1 course helped them decide before making the bigger commitment of enrolling on a Level 3 Leader course.
What is Involved?
There are 4 Steps to completing your level 1 qualification with us
Attend the 2 day intensive training course - 18th & 19th October 2023 in Coltishall, Norfolk
Visit an established Forest School (led by a qualified Level 3 Practitioner). Learners need to arrange their own visits after the training course. We may be able to help signpost you to level 3 leaders if you need help with this.
Reconnect as a group for a online reflection session to consolidate your experiences
Complete all sections in the workbook and submit evidence by the course deadline
What does the qualification cover?
This course carries a total of 3 credits (30 Hours) at level 1 and consists of 1 unit::
Introduction to the Forest School ethos and principles
The course is designed to develop practical outdoor skills and theoretical understanding in a range of subjects to provide learners with a solid foundation to the philosophy behind Forest School. The topics covered at an introductory level during the course include:
Understanding Forest School ethos and its benefits.
Holistic Development
The importance of play and the role of the adult.
Risk management and assessment.
Woodland ecology and environmental impact.
Woodland species identification and uses.
Using knots
Creative activities using natural materials.
Observing a Forest School Session.
For full details of the course please download our Course Flier and Level 1 Forest School Information Booklet.
Ready to take your first step? - Book your place
Got Questions? - Check out our FAQ video or get in touch

Venue Information
We will be spending the 2 days intensive training at Patteson Lodge, Coltishall, Norfolk and their woods. Please visit their website for details and directions.