Free Webinar with Marina Robb: What Do Children Need In Order To Thrive?
Free Webinar with Marina Robb: What Do Children Need In Order To Thrive?
What Do Children Need In Order To Thrive?
How To Improve Teaching Outcomes, Behaviour, And Mental Health Using Outdoor Learning

A FREE Webinar With Marina Robb on
Sunday 22nd January 10:00am GMT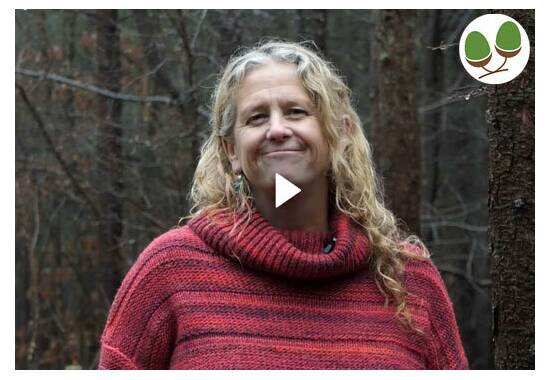 Event Details
If you work with children between the ages of 5 and 15, and want to empower them with greater motivation, focus, and happiness while learning…
Then you won't want to miss this special LIVE EVENT on Sunday, January 22nd at 10am.


We'll cover practical ways in which we as educators can use nature to facilitate better behaviour and learning outcomes for our students, while improving their sense of self worth…
And having a lot more fun!


**** RESERVE A PLACE HERE ****
When You Join This Free Event, You'll Discover:
How quality outdoor learning and Forest School support students' and staff's wellbeing and mental health (Also, what is the role of nature in this?)


Practical ways to use outdoor activities to build self-worth while also meeting curriculum objectives (Watch as your students grow in confidence…and enthusiasm!)


How to produce a relaxed state by invoking the body's autonomic nervous system (Also, how to engage the senses for learning that is both fun and memorable)


What different environments mean for children's learning ability (And how we can nourish each other by understanding the impact other people have on us)


What the latest neuroscience reveals about how to help kids thrive (We'll touch on vulnerability, trauma, and nature-informed practice in very accessible terms)


And much more!


You'll walk away with a better understanding of the link between learning outdoors, mental health, and the increased enjoyment of learning and teaching.
Bottom line, it's never been more critical to support children in their mental health and wellbeing.
If you're passionate about helping young people in today's day and age succeed, enter your information below to join us for an inspiring morning!
Your Host:
Marina Robb (Bsc; PGCE; MA; Msc; Author) is Founder and Managing Director of Circle of Life Rediscovery Community Interest Company and The Outdoor Teacher Ltd, both leading organisations that aim to transform education and health through nature.
Marina has more than 30 years experience in outdoor learning and nature connection. She provides a deep understanding of effective nature education at all levels and for a range of diverse backgrounds.
Marina is a qualified teacher (PGCE) and since 1989 has studied Environmental Education (MA), Environmental Management (BSc) and Social Research (MSc). She is a leading Forest School endorsed trainer and practitioner (UK and International). Her aim is to share her knowledge and experience with teachers and others wishing to work outside the classroom.
She has pioneered nature programmes within the health sector, and has received funding from Natural England, Mind and The National Lottery, amongst other grant makers for her outdoor work with teenagers, families and young people with mental health issues, disabilities, dementia and early psychosis.
Marina is co-author of 'Learning with Nature' (foreword by Chris Packham), a must-have book for Forest School & Outdoor practitioners, and 'The Essential Guide to Forest School and Nature Pedagogy' (foreword by David Sobel) which contains everything you need to know from theory to practice.
Marina co-chairs a Community Benefit Society which manages a community woodland (CBS), used to provide access to nature for marginalised groups. She believes that everyone should have the right to access nature.