Forest School with Paediatric First Aid (Wrexham)
Forest School with Paediatric First Aid (Wrexham)
Gain your Forest School (16hr) and Paediatric (12hr) qualifications all on the same First Aid course.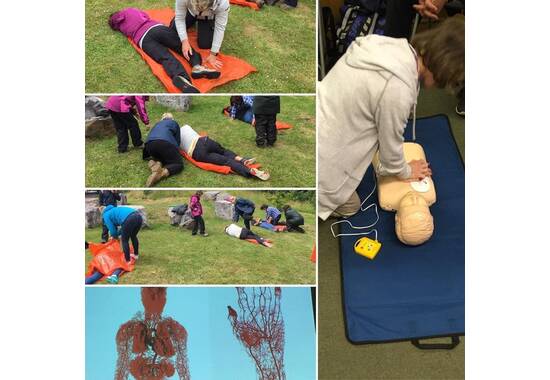 Event Details
As a pioneer of the Forest School with Paediatric First Aid course, our trainer is an accredited First Aid trainer, ML and Forest School trainer and Nature Kindergarten manager; allowing us to ensure that the First Aid learning is relevant and applicable to your forest school setting.Combining our expertise in training, the outdoors and first aid we ensure that this is not just a certificate gaining exercise but a development of skills to aid the safety of your forest school practice.

The Forest School with full Paediatric First Aid 2 day (16 hour) course, is designed for all education professionals working with children and young people from birth to 18 in the outdoors and is designed to meet the recommendations & requirements of:
* All NGB's
*The Department for Children, Schools and Families for First Aid in Schools.
* Forest School & Outdoor Learning practitioner leader courses.
* Refresher training: all first aid certification/qualifications expire after 3 years (become invalid).
This 16hour course is a requirement of NGB's, Forest School Level 3 training, Childcare NMS and should be renewed every 3 years.Refer us to a colleague (and if they book) receive 5% discount on your next course with us!

All training has undergone strict risk assessment and adheres to sector best practice and current government guidelines.
The course risk management procedures will be shared on booking.
Your safety and confidence in us is paramount.Each trainee will be using their own manikin & face shield throughout the course and will not be sharing.We ask all trainees attending to strictly adhere to high levels of hygiene and if possible use their own PPE where appropriate (face masks, gloves etc).We will be in the outdoors for the majority of the practical day.