Forest School Training Level 3
Forest School Training Level 3
Get the knowledge, understanding and skills you need for employment as a Forest School Leader with an FSA Endorsed Trainer: Marina Robb
Your training will combine fundamental principles of Forest School with best practice from environment and nature education, child development and wild, free and therapeutic play.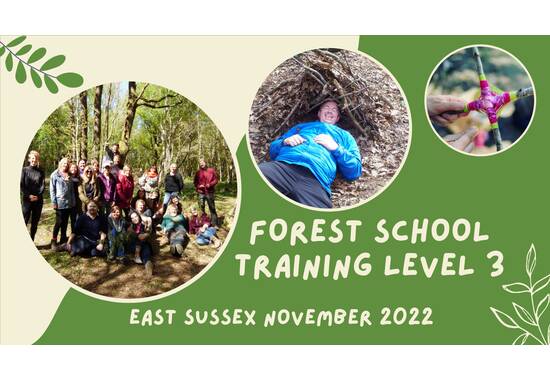 Event Details
Forest School Training Level 3 is for people who understand the importance of play and the outdoors for children's health and wellbeing and capacity to learn. Also, that giving children opportunities to experience nature is a prerequisite for caring for nature.
Teachers, Health workers, Youth workers, Playworkers, Rangers, Ecologists & Teaching assistants with significant experience of working with young people or adults (at least two years).
Forest School Training Level 3 gives you all the practical and planning skills you need to run a Forest School:
Child development theory
Observation and listening to children
The benefits of the outdoors and play
How to create your Forest School handbook
How to develop policies and risk assessments
Woodland stewardship and management