Forest School Level 3 training (HAMPSHIRE)
Forest School Level 3 training (HAMPSHIRE)
Forest School Level 3 training course will enable you to develop and deliver a Forest School Programme for any age group.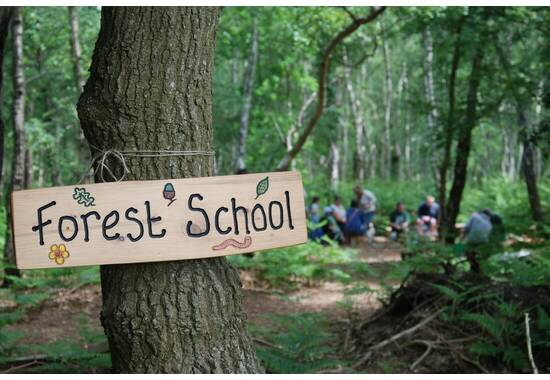 Event Details
This LASER Level 3 Certificate for Forest School Leaders (RQF) is a nationally recognised, in depth training course.
Training Days: 10th, 17th, 24th May, 6th & 7th June 2023 (9.30 to 4.30pm)
2 Forest School First Aid course days: Saturday 24th & Sunday 25th June 2023 (9:00 to 6pm)
3 Portfolio Days: Weds 5th Jul, 13th Sep 2023 & 16th Jan 2024 (9.30 to 4:30pm)
2 Skills Days 3rd & 4th Oct 2023 (9:00 to 5:00pm)
Forest School is an inspirational process that offers children, young people and adults of all abilities regular opportunities to gain confidence and raise self-worth through a series of hands-on learning experiences in school grounds and local woodlands.
Comprising an exciting combination of practical outdoor skills and child development theory our Forest School Level 3 training is taught with the ethos behind the Forest School approach to child led learning.
The Forest School Level 3 course is run on Forest School principles and will prepare you to become a Forest School Leader. The Level 3 course will enable you to set up your own Forest School including delivering, planning and monitoring all aspects of a Forest School programme. All our Forest School courses are delivered on our beautiful woodland reserves in Hampshire and the Isle of Wight by our qualified, professional staff.
For initial queries on Forest School training, please read through our pre-booking information.
There is also a short video for managers and supporters on our YouTube channel: https://www.youtube.com/watch?v=sBhi2pw0p98
This course will take place at Swanwick Lakes Nature Reserve situated between Southampton and Fareham in Hampshire.