Forest School Level 3 Leader course (SUFFOLK)
Forest School Level 3 Leader course (SUFFOLK)
The Level 3 qualification is designed for practitioners who have experience working with children/young people or adult groups and who wish to plan, coordinate and deliver forest school programmes. People come from a range of backgrounds into forest school; environmental, scouting, teaching, rangers, early year's practitioners, ecologists, child minders, artists etc.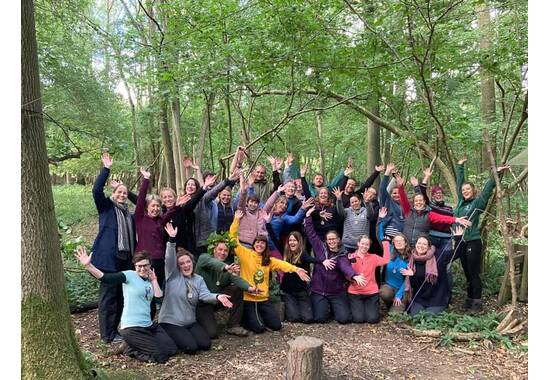 Event Details
Start Date

18.03.22

End Date

11.09.22

Cost

Full Price including Forest School First Aid with Paediatric course - £1379.00 Full Price including Forest School First Aid course - £1359.00 Full Price WITHOUT First Aid - £1199.00

Category

Courses, Training and Workshops

Website

Website
Your training journey at GLT:
From the moment our students arrive we are modelling Forest School ethos and possibly one of the most important elements of Forest school; How to hold a space, create a sense of belonging and community, make people feel safe, welcomed and comfortable.
We will be having small group and whole group discussion on topics such as play, holistic development, learning theories etc. Outside we will be building dens, playing game, learning lots of practical skills, cooking, swinging etc. You will experience what Forest School looks like, what it feels like and be held in a space where everyone is offered unconditional positive regard. Each person will be celebrated for their uniqueness in an atmosphere of community kindness and respect.
Assessment methods: You will either gain a pass or have additional work to complete before we pass you.
You will be assessed during your training on your practical skills, such as tool use and fire lighting.
Student support:
Contact with tutors: Contact can be made at any point by email via Lindsay in the office forestschool@greenlighttrust.org
FAQ's page on the website
Student only login pages on the website for access to coursework, handouts, links etc.