Forest School Level 2 Assistant course (SUFFOLK)
Forest School Level 2 Assistant course (SUFFOLK)
Qualification for Teachers, Nursery Nurses, Learning Support Assistants, Playworkers, Outdoor Education professionals and those who believe our children and nature need to connect more.
5 day Level 2 Forest School training is designed for anyone who is assisting, or who wishes to assist at Forest School.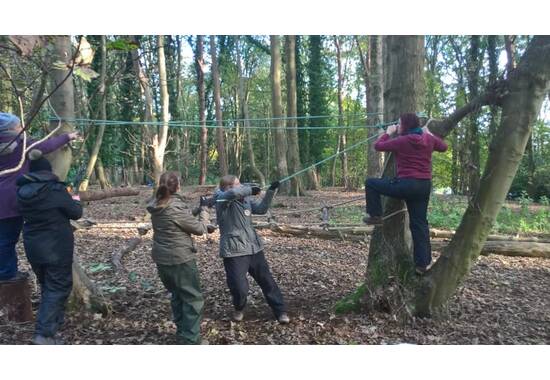 Event Details
Breakdown of training programme and assessment process
This course comprises five days of training led by experienced Forest School tutors and Practitioners. In addition there is approximately 28 hours of self-guided study over a three month period. Evidence of your learning is assessed through the completion of the Level 2 Forest School workbook.
The workbook comprises 2 units: Unit 1 Practical Skills and Unit 2 Learning & Development
Course delivery process
From the moment our students arrive here we are modelling forest School ethos and possibly one of the most important elements of Forest School; How to hold a space, create a sense of belonging and community and make people feel safe, welcomed and comfortable. We will be having small group and whole group discussions on topics such as play and holistic development. Outside we will be building dens, playing games, learning lots of practical skills, knots, fire...You will be held in a space where everyone is offered unconditional positive regard. Participants are celebrated for their uniqueness in an atmosphere of community kindness and respect.
You will consider the environment, the flora and fauna, and how we use natural resources to enhance children's learning. You will describe how teaching outside in the woodland differs from formal education and will record the impact of Forest School experiences on emotional and cognitive development.
Please note that in order to gain an insight into the role of the Forest School Assistant you are required to assist in the planning and delivery of at least 3 Forest School sessions led by a qualified (Level 3) Forest School leader.