Forest School Leader ITC Level 3 Award - 5 DAY COURSE (SCOTLAND)
Forest School Leader ITC Level 3 Award - 5 DAY COURSE (SCOTLAND)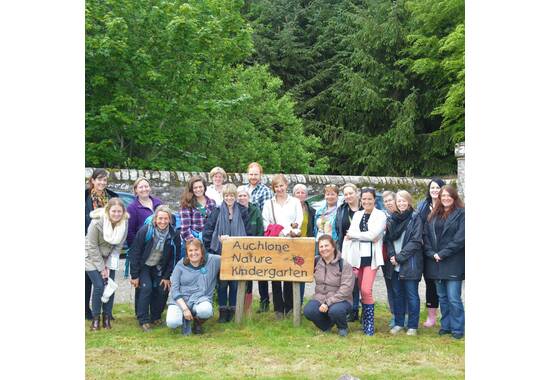 Event Details
We're the only Forest School training provider to incorporate the Floorbook Approach created by Dr Claire Warden, in our training. This child led approach to planning and documentation supports key learning associated with Forest School themes and many aspects of the Curriculum for Excellence. It allows the transfer of information and methodology back to the school, linking learning across the areas of inside, outside and beyond. The Floorbook Approach is currently promoted by Education Scotland, Care Inspectorate and other governing bodies as good practice.
This ITC qualification is approved by and meets the requirements of the Forest School Association. It is intended to provide the skills and knowledge required to set up and deliver safe and effective Forest School Programmes, for those who wish to become Forest School Leaders.
Learners will learn about these topics:
- Woodland habitats - its structure, species identification and sustainable management.
- Programme delivery - it's planning, management and safe facilitation.
- Monitoring, tracking and evaluating children's progress over their time at Forest School.
- The theory behind Forest School - understanding how the whole child develops during their Forest School sessions.
- Reflection of practice to move forward in your personal development.
- Support in creation of a Forest School handbook.
- Develop practical bush craft skills in shelter construction, knots, tool use, fire management and cooking outdoors.
- Assessment tasks will result in each candidate producing a portfolio of evidence meeting each assessment criteria in each unit.
MINIMUM AGE:
19 years. You should have some experience of working outside with children prior to attending the course.
Please be aware this involves submission of a portfolio to an academic level equivalent to the first year of a degree. We can accept a range of evidence for people with specific learning requirements. You should have some experience of working outside with children prior to attending the course.
Course involvement level:
5 days training, 96 guided learning hours, portfolio of evidence to be handed in within a year
What's included:
5 days training (13th, 14th, 15th, 16th and 17th September 2021)
Your supportive learning materials
Remote support throughout the course
Duration: one year for completion of submission of portfolio.