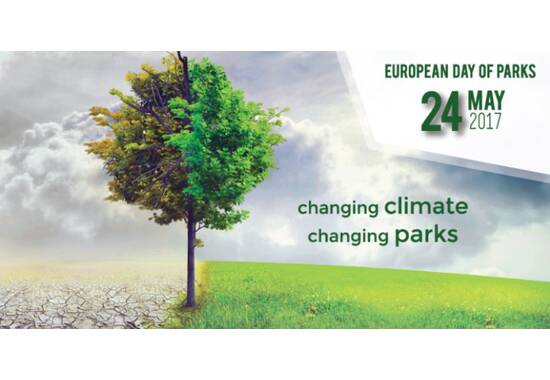 Event Details
Event Date

24.05.24

Website

Website
Imagine a day when all Parks and Protected Areas come together across Europe, celebrate their successes and declare the value and benefits of Europe's Protected Areas to communities, decision makers and the wider public.
Well it is EUROPARC's European Day of Parks!
Every year European Day of Parks takes place on and around 24th of May. It aims to bring people closer to nature and raise public awareness on the importance of the natural beauty preserved in Protected Areas and the importance of conservation and sustainable management of those places.
The Climate is changing, bringing changes that affect the life of every being on earth. Nature was never so threatened – nor so needed – as before.
The air we breathe, the water we drink, the food we crop, they all depend on the quality of our ecosystems. From the mountain tops to the deep seas, there is a huge variety of habitats protected by National, Nature, Regional, N2000, Marine or Periurban Parks. In Europe, nature has a level of protection thanks to the work of our Parks:
they preserve our natural resources and are authentic hubs of biodiversity.
They are our life support system.
The European Day of Parks is a commemorative day for Protected Areas across Europe that was launched in 1999 by the EUROPARC Federation to celebrate Protected Areas throughout Europe. It celebrates the creation of the 1st National Parks in Europe – a set of nine parks created in Sweden in 1909.