Coppice Crafts - Hurdle Making Wild Workshop (LANCS)
Coppice Crafts - Hurdle Making Wild Workshop (LANCS)
Join us to learn the traditional skill of hurdle making at Brockholes Nature Reserve, Preston.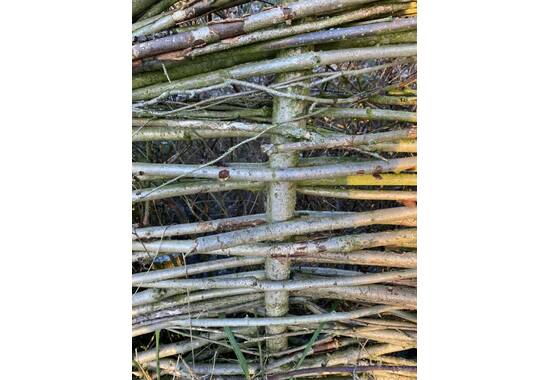 Event Details
Learn the traditional art of hurdle making. Historically used as a portable fencing panel for penning sheep when grazing, today hurdles are used as natural fencing in gardens and allotments. Produce your own woven hurdle using both willow and hazel coppiced on-site. You'll learn basic weaving techniques and leave with your own hurdle and the skills to carry on weaving.
All tools and materials will be provided. This workshop will take place entirely outdoors, and will last for approximately 4 hours, so please come dressed for the weather. Lunch is not provided so please bring your own. Alternatively, there is a café on site where you may purchase food and drink.
This activity is intended for adults, and no experience is necessary. Tickets are priced at £60 each, or a discounted rate of £45 for students (student ID required), and are non-refundable.
Parking fees are included in the cost of your ticket.