CLOtC National Conference (Council for Learning Outside the Classroom)
CLOtC National Conference (Council for Learning Outside the Classroom)
The CLOtC National Conference is the only event dedicated to learning beyond the classroom that brings together teachers, headteachers, sector leaders and providers from across the country. Our event inspires, informs and influences people from all areas of learning beyond the classroom.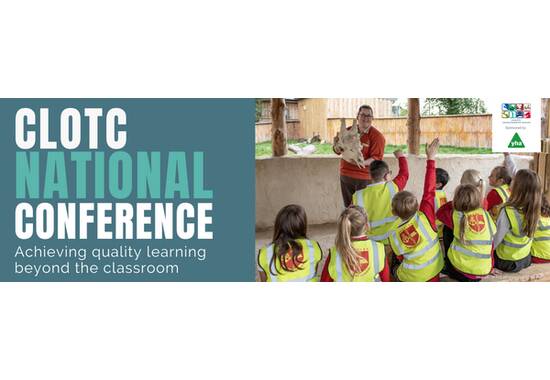 Event Details
Taking place on Thursday 2nd March 2023 at LOtC Quality Badge holder: West Midland Safari Park, the Council for Learning Outside the Classroom (CLOtC) National Conference 2023 will focus on 'Achieving quality learning beyond the classroom'. This conference is dedicated to all types of learning beyond the classroom and brings together educators from schools and settings with providers of LOtC from across the country.
Returning to host the event is the captivating Paul Rose – adventurer, TV presenter and ambassador of learning beyond the classroom. Also confirmed are three keynote speakers – author and former headteacher Mick Waters, Ann Scannell, teacher of a Gold LOtC Mark school, and Jon Clarke, Shadow Headteacher at the inspiring Walsall Academy.
Following delegate feedback, new to the conference will be focused discussion circles and scheduled networking which will accompany a highly informative and relevant range of workshops for schools/settings and for providers.
Discounted advanced tickets close on 31 December - Book today! https://www.lotc.org.uk/clotc-national-conference/.
Download Conference 'What to expect' guide here.