Certificate in Nature-based Practice
Certificate in Nature-based Practice
Acquire knowledge and learn skills to take your practice outdoors. This course is led by experienced health and education nature practitioners.
The Certificate in Nature-based Practice is relevant for anyone who wants to gain the confidence and competence in working with groups in a range of outdoor settings.
Considering applying nature-based practice to learning and therapeutic settings, so that you can promote the health and wellbeing of individuals, groups and communities, but not sure where to start?
Nature-based Practice is the perfect way to start your education.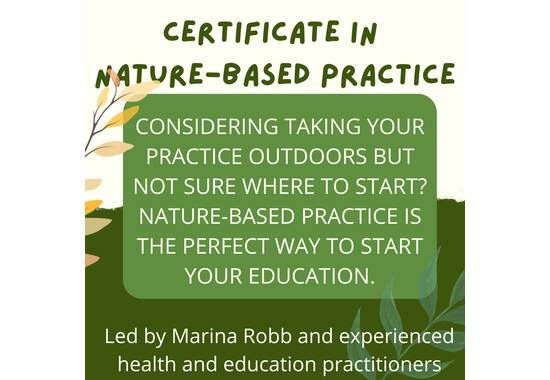 Event Details
You'll learn a therapeutic nature-based model that meets your clients' whole health: their mind, body, social and environmental relationships.
This experiential training supported by online materials and webinars, brings together best practice and theory from nature connection, forest skills, eco-psychology, embodiment, resilience, mental health and neuroscience to enable working with individuals and groups of all ages.
This course is run by recognised experienced practitioners. It is Health and Safety, and insurance compliant.
The pandemic has led many to accept Green social prescribing, interventions and greencare programmes as a pathway to health and wellbeing.
CLR and our trainers deliver the breadth of experience across educational and therapeutic nature-based programmes.
We aim to be as inclusive as possible. The tools and techniques will equip you with the confidence and competence to add nature-practice to work.
Runs from17/4/23 - 16/6/23.