Award in Forest School Ethos and Principles - Level 1 (SUFFOLK)
Award in Forest School Ethos and Principles - Level 1 (SUFFOLK)
This course is aimed at those who are interested in learning more about the Forest School approach to learning and who would like to help out at an existing Forest School. It can also be used as a first step for those considering taking Forest School Leader training at a later date.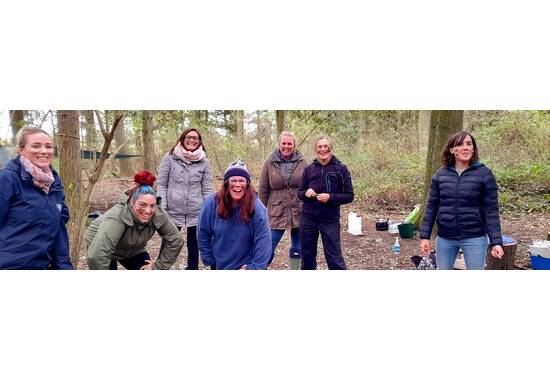 Event Details
Course Layout

Two days of training to cover
Understanding the Forest School Approach to Learning
Practical Forest School skills
Training days run from 9.30am – 4.30pm in an outdoor setting
A short workbook will be completed during the course and on the second day learners will observe a Forest School session run by a Level 3 Qualified Forest School Leader and complete observations on this session.
Course content
The Level 1 course will provide you with the skills necessary to become an effective member of a Forest School delivery team. We will discuss the Forest school approach to learning, risk management and the impacts of Forest school on a woodland environment. Practical skills covered will include safe use of a range of hand tools and a variety of games and activities. The course will be run on Forest School principles, so you will see the Forest School ethos in action.
Please note that the Level 1 qualification will not entitle you to lead your own Forest School sessions
Click here to access the awarding body's
Assessment criteria and learning outcomes.